The friendship bracelet: a unique gift
What better way to display your friendship than in a bracelet that symbolizes all your common interests? Friendship bracelets allow you to show your friends that you value their friendship and their sincere thoughts. They make a great gift for girls or boys, teens and adults.
These bracelets are made of different colored fabrics. They have a steel plate that you can personalize and also a magnetic half sphere. The latter will be the link between the two bracelets and will symbolize your friendship.
To add an extra personal touch, you can embellish your bracelet by personalizing it with an engraving. Choose the name, a date or initials that are symbolic in your friendship and engrave them for eternity.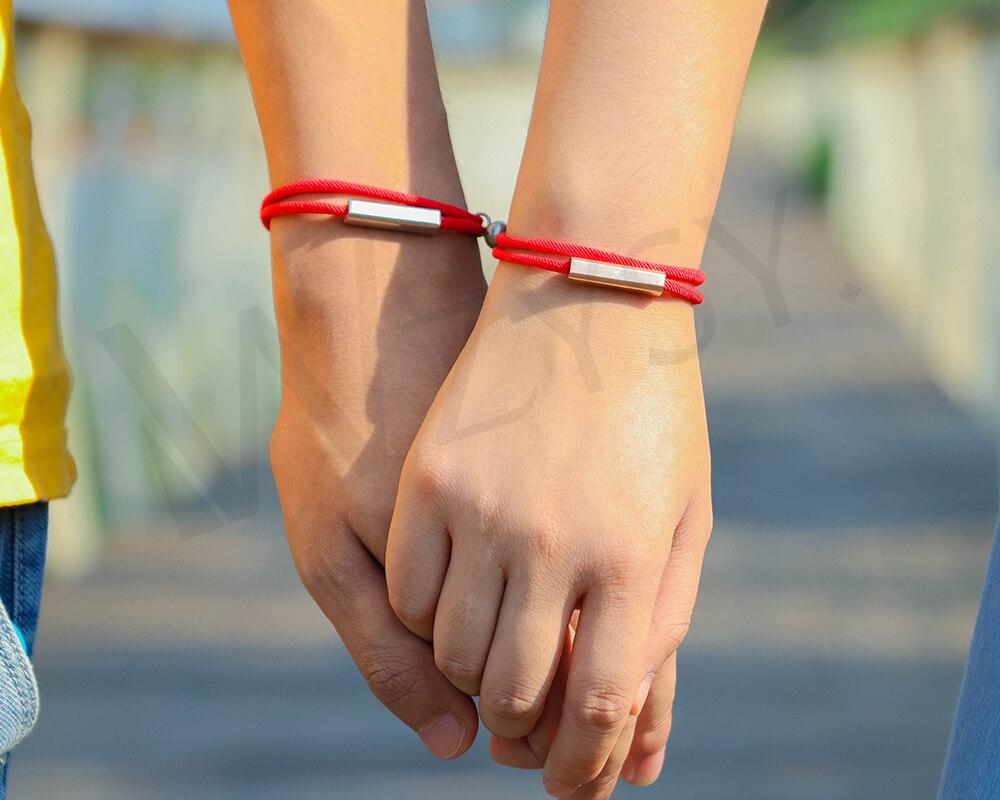 What is a friendship bracelet?
A friendship bracelet is usually a small piece of decorative jewelry given from one individual to another as a token of friendship. Friendship bracelets come in many varieties and styles, most often made of natural fabric or natural stone and often handmade. You can find them in our friendship bracelet collection. There are many styles and designs, but most are centered on a simple half knot fastener. These unique bracelets are also called "friendship bracelets," a title that explains exactly what the bracelets are meant to convey.
A gift to personalize for a friend
If you're considering personalizing a friendship bracelet for someone you know and love, it'll be a great idea to show your attachment. Whether you need to remember something you did with them, relive a memory, or just let them know how much you appreciate them, there is an option to really help honor your relationship.
Please note: Please communicate to us in comments when you purchase, or by email, the inscriptions to be engraved on the bracelets.
Characteristics of the bracelets
The bracelets have the following attributes:
Item type: bracelet to personalize for friends
Jewelry design: Handmade
Size: 18 to 21cm
Adjustment: adjustable cord to wrist size
Materials: fabric and stainless steel
Color: See available options
Function: Engraving friendship bracelet
Size: Male Female (unisex)
Product Condition: Brand new
Number of bracelet: 2
Note: the dimensions and colors may experience a difference in shade and a few millimeters. The images are here to illustrate the products and may reflect different colors depending on the different monitors on which you view this product. Our bracelets are handmade and may have some imperfections due to their uniqueness.
There are friendship bracelet designs that are made into jewelry, such as beaded bracelets, stone bracelets… Often, these bracelets are offered as gifts and are given to others for birthdays and other special occasions, as well as displayed for memories and personal events. You can give a personalized friendship bracelet to your best friend, for example. Many people like to wear their matching best friend bracelets as part of a fashion trend and some even embellish it with beads, charms to set it apart from all the other fashion bracelets and accessories.