Breaking up with good friends is unfortunately a part of life. I've lived in several cities now, and each time I've had to move, I've made some sort of pact with my friends to "keep in touch". That usually means sporadic Facetime calls, a grab of a meme here and there, and glowing messages on special occasions.
The current outbreak of coronavirus makes me feel like I'm in a long-distance relationship with all my friends. We are all adapting to new ways of communicating.
I've learned some things from my long-distance friends that I'm trying to apply to my local friends that I can't see in person right now. These tips can help you stay in touch with the people you care about, whether they are in another country or just a few blocks away.
1. You can still be friends...
It can be horrible to be separated, but you don't have to lose your friendship. There's no rule against being friends with someone who lives somewhere else than you. The bond you have established in person can continue, even from a distance.
"It is possible to stay in touch, and it doesn't always require a lot of effort. It can be as simple as continuing to use Snapchat once a day (because why not prolong Snapchat's slow death a little longer).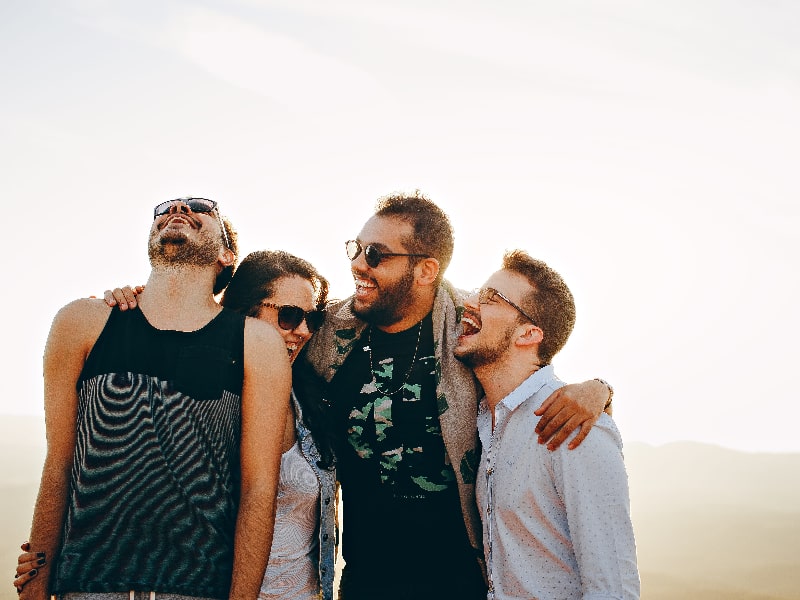 2. ...but your friendship will be different.
Of course, this long-distance friend won't be the one you go to parties with every Friday night (especially while we're physically away). If that was the case before, it may take some time to get used to the kind of relationship that is possible when you are long-distance friends.
Instead of going out together, you can chat on the phone, play video games or even read a book at the same time and chat online about what you think!
This concept can be a cliché, so no matter how much you communicate, you should remain friends rather than just keep in touch. Just because you talk to each other less often doesn't mean your conversations have to be superficial. I've found that friends outside my bubble (or where I am) have given me some really good advice.
A little distance from your friends can give you an interesting perspective on the other person's life, as it allows you to be more objective. Don't be afraid to open up and share! You can share a bracelet to always be connected, even when you're not talking!
It can feel like there are many obstacles to seeing a distant friend again, whether it's money, other commitments or our current circumstances that make it difficult to travel. However, that doesn't mean you can't look forward to it. It may not be next week, but maybe someday we'll get to visit elsewhere.
You never know if you'll meet someone either – I once bumped into my 8th grade social studies teacher on a trip to London. It's a small world after all (try to get that out of your head).
No matter how far apart you are or how little you talk, the time you spent with your friend was important and you will always have those memories to reflect on.
While it's great to feel close to a friend who lives on the other side of the country (or the world), it can be difficult to maintain the necessary degree of connection in a friendship. Don't get discouraged and remember the good times you've shared with your friend.
You can always try to rekindle your friendship if you find yourself in the same place in the future. And if you feel that your friendship is really over, that's normal too. Sometimes people drift apart and you never know who you'll meet.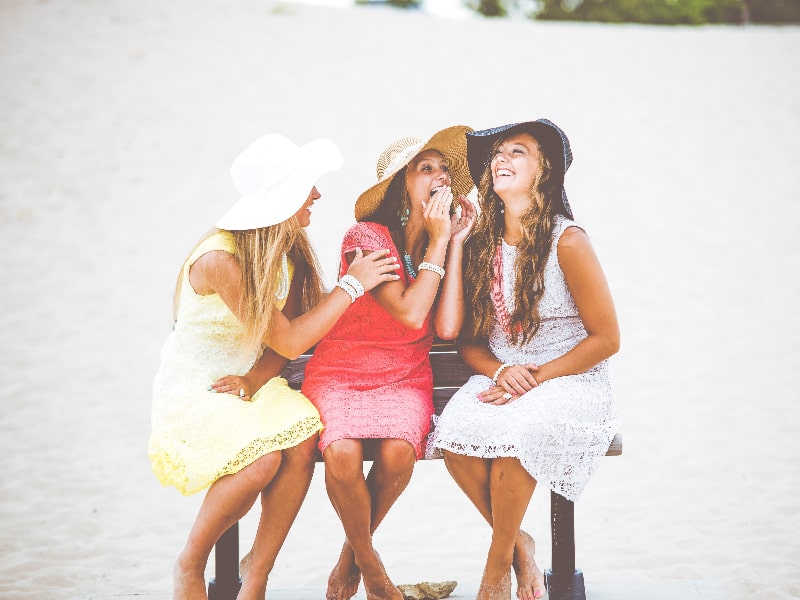 The reunion makes it all worthwhile
It can be strange to see a friend you haven't seen in a long time. I once had a friend from high school visit me who I hadn't seen in over two years. I was afraid that the time we spent apart would become a barrier between us, but it was actually an opportunity to have good conversations.
Soon we were able to joke around like we used to. It made me realize that a strong friendship can survive anything and that you don't have to see someone every day to feel close to them.
The past two months have taught me that you never know what might happen and that it's important to cherish your friends while taking advantage of every opportunity that comes your way. So don't be afraid to follow your life wherever it takes you – the friends that matter will still be there when you return.